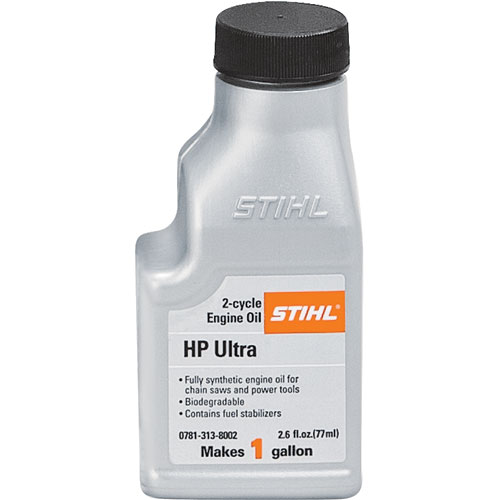 Fully synthetic engine oil for chain saws and power tools. Biodegradable. Contains fuel stabilizers. 2.6 oz.

Additional Information
This 2-cycle engine oil has outstanding engine cleaning characteristics, plus "ultra" lubricating qualities that's superior to other 2-cycle engine oils. This fully synthetic oil is also highly biodegradable, degrading by 80% in 21 days. We're so confident this oil will protect your engine, we'll double your STIHL limited warranty* when you use it. It's that good. 2.6 oz.