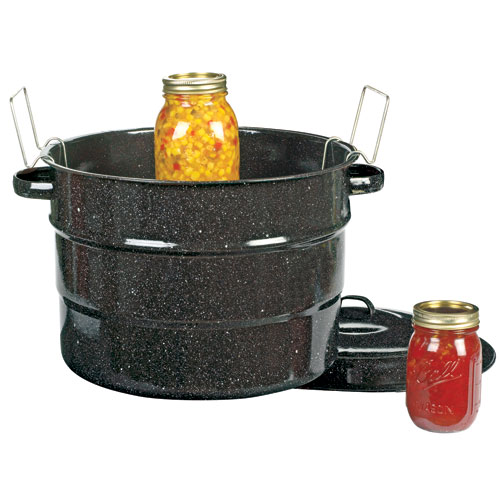 Canner with lid can hold up to seven quart jars. Features the classic porcelain enamel on steel design. Includes canning rack. 21.5 qt.

Additional Information
Graniteware has a porcelain enamel surface over a steel core body. The steel core is an excellent heat conductor and gives an even heat distribution for faster cooking times. The glass-like enamel surface does not interact with foods and cleans up easily with warm soapy water. Includes wire rack with handles. 21.5 quart canner with handles will hold 7 quart jars.