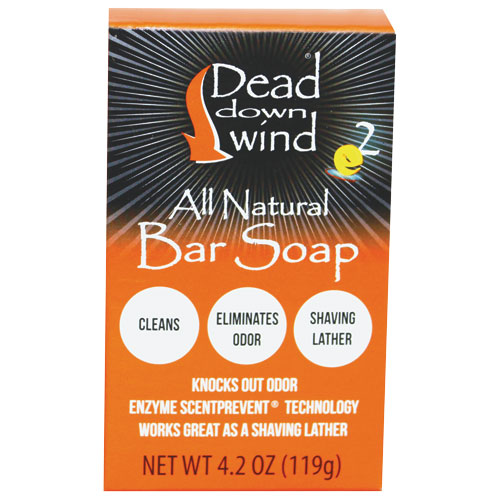 Dead Down Wind Scent Prevent Scent Eliminator Bar Soap is just what you need to get clean before that big hunt. 4.2 oz.

Additional Information
Knock out body odor, residual or contact odors with cleansing power that helps prevent it from reforming. This 3D Broad Spectrum Body & Hair Soap cleans, protects and keeps on working on the body's major scent areas even after the shower. Formulated for skin, hair and scalp with skin nourishing ingredients. 16 oz.