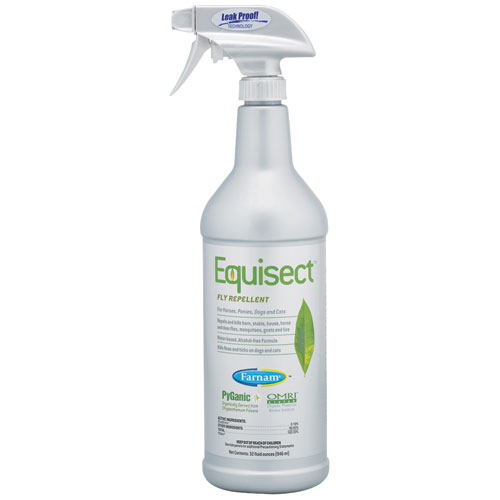 Emulsifiable concentrate for livestock and premise spraying. Controls horn flies, face flies, stable flies, house flies, horse flies, black flies, mosquitoes, eye gnats, mange, scabies, ticks, lice and sheep kids. 32 oz.

Additional Information
Repels and kills horn, stable, house and deer flies, mosquitoes, gnats and lice. Also Contains botanical and essential oils of citronella, clove stem, thyme and corn mint, contains the botanical repellent pyganic. 32 oz.