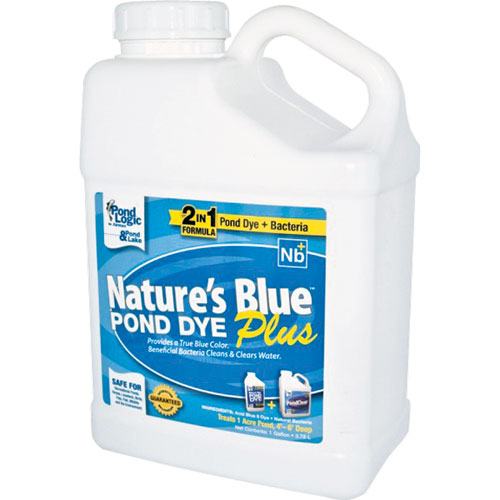 Combined forces of pond dye and beneficial bacteria for optimum results. Keep your pond crystal clear. Shades pond a true blue color. Beneficial bacteria designed to remove excess nutrients and eliminate noxious odors. Improves water clarity by attacking suspended organic waste and muck. Treats 1 acre for 4-6 weeks. 1 gal.

Additional Information
Pond Logic Nature's Blue Pond Dye PLUS combines forces of pond dye and natural bacteria. Protect and color your pond a true blue hue and keep it looking crystal clear with beneficial bacteria. This easy-to-use liquid is safe for recreational ponds, horses, livestock, pets, birds, fish, wildlife, and the environment. Made in the USA. 1 gal.