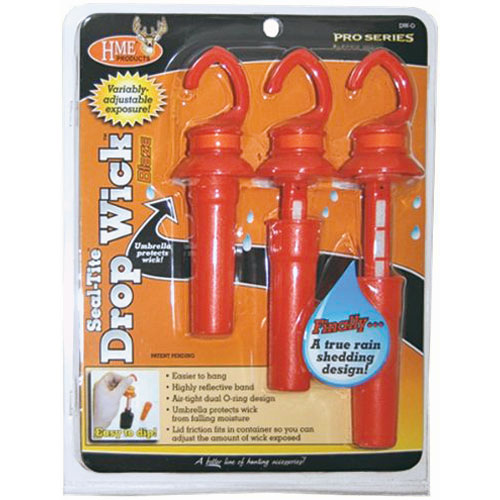 Easier to hang. Highly reflective band. Air-tight dual O-ring design. Umbrella protects wick from falling moisture. Lid friction fits in container so you can adjust the amount of wick exposed. 3 pk.

Additional Information
The hanger has a double O-ring design to ensure a 100% air-tight seal. This design will dependably keep the scent dispenser in its closed position until needed. The hanger easily separates from the container to allow the hunter to dip the sleeve/wick into their desired scent. The hanger can then be simply pushed back into the container. 3 pk.