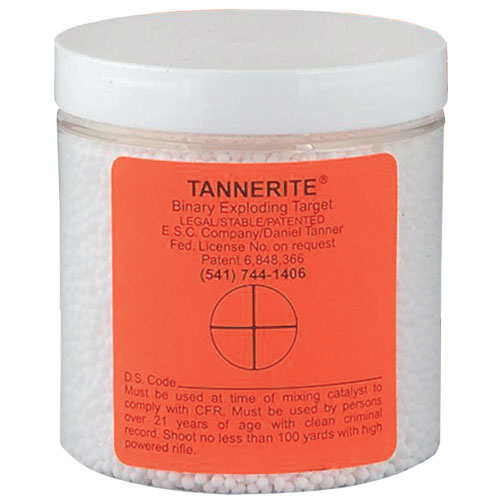 Safe to ship two-part explosive components. Mix to create a very stable explosive. Won't explode from fire or non-firearm impacts. Perfect for long-range target shooting. Legal to purchase, ship, and use in most states. 1/2 lb.

Additional Information
Non-hazardous Tannerite is for use in long range target practice and will only detonate when shot by a high-powered rifle, producing a large explosion and cloud of water vapor. Half-pound binary exploding targets. It includes the catalyst, measuring scoop, mixing container, written instructions and an instructional DVD. 1/2 lb.