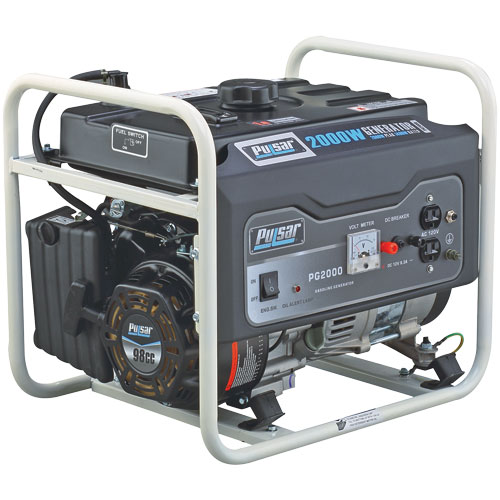 This Pulsar Gas 4 Stroke Peak 2000W Generator has a maximum output of 2000W/60HZ and rated output of 1400w/60HZ. It has a single cylinder 3 HP air cooled engine. It also has two 120V outlets and includes a recoil start and 12V DC output without voltmeter.

Additional Information
Ideal for hunting, fishing, camping, tailgating and marine applications, this small unit is big on power but small on size. Weighing just 57 pounds take it anywhere and use the 120V and 12V outlets for those small jobs where a power cord cant reach. Incorporating a famous Ducar engine, the PG2000 will give you years of power and freedom regardless of where you are.