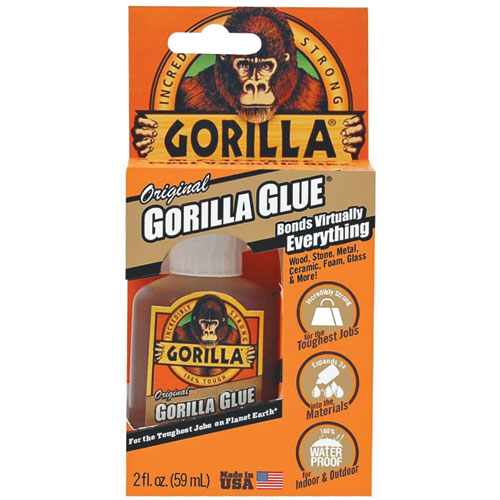 100 percent waterproof; does not break down when exposed to outdoor elements. Versatile and ideal for most household fixes, indoors or out. 2 oz.

Additional Information
The product that started it all, Gorilla Glue, is known for its industrial holding power and versatility, regardless of the substrate. Easily bonds wood, stone, metal, ceramic, foam, glass and more. 2 oz.