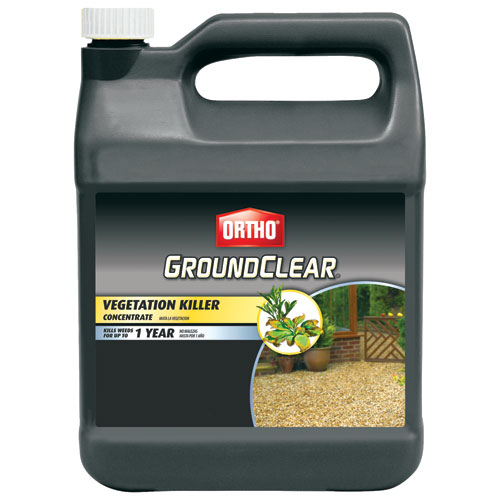 Eliminates weeds and helps to prevent new weeds from growing. Use in areas such as sidewalks, patios and driveways. Fast-acting formula provides results in hours. 1 application kills weeds for up to 1 year. Covers up to 600 sq. ft. for optimal treatment. 2 gal.

Additional Information
Features a fast-acting formula designed to provide long-lasting control of weeds and other unwanted vegetation. Use this product on driveways, gravel pathways, patios, sidewalks, brick walls and fence lines to kill weeds and help prevent new ones from growing. 2 gal.