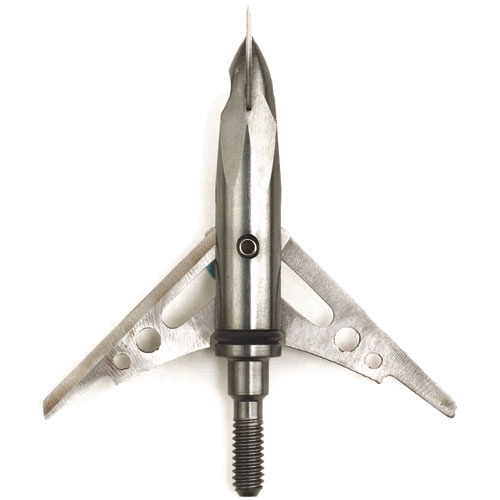 Revolutionary slipcam rear blade deployment. Stable flight with cut-on-contact stainless steel tip. Blades are fully deployed, for a full 2.0"+ cutting diameter. 3 Pk.

Additional Information
The streamlined 3/4" diameter, along with its HexFlat design, make it fly like a field-tip. The machined aircraft aluminum body features HexFlat design for stable flight, with a stainless steel instant-cut tip. The cam-deployed rear blades follow the tip without grabbing or deflecting, even on an angled hit, and are guaranteed to deploy before entry, maintaining full kinetic energy. 3 Pk.