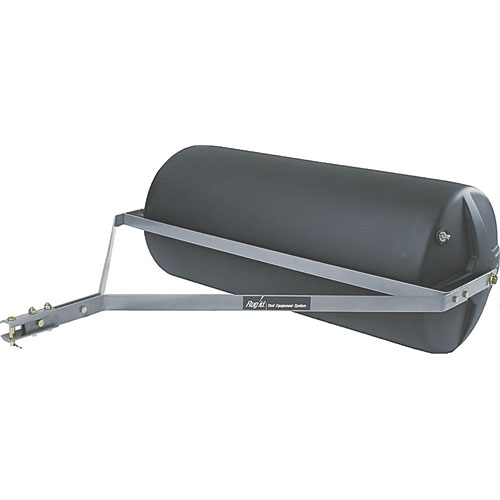 18-by-36-inch lawn roller; push or pull for multiple uses. Roll to flatten sand, gravel, dirt, and more. 40-gallon capacity provides plenty of weight; side molded spokes. Poly roller drum is durable, long-lasting. 90-day limited warranty.

Additional Information
The Precision Products PLR1824 lawn roller is a handy item for smoothing uneven ground from moles or frost heaving, packing down newly laid sod, smoothing dirt, or other rolling needs that require the heaviest weights. The poly roller drum measures 18-by-36 inches, holds 40 gallons-a hefty 331 pounds-and attaches to most trailers or tractors with a universal hitch. Fill roller with water or sand; the drum is designed to resist dents, scratches, and rust. The roller is covered by a 90-day limited warranty.