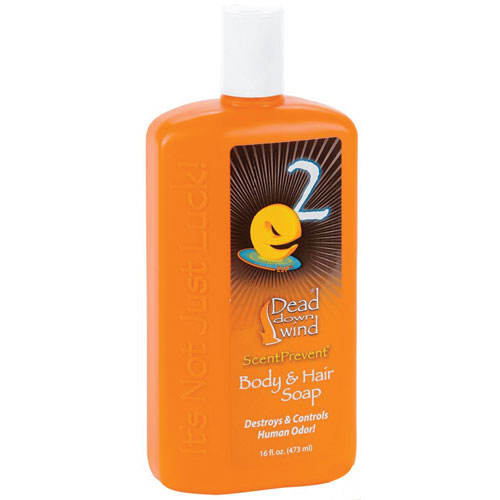 16 oz. destroys & controls human odor.

Additional Information
his innovative new technology contains a strand of enzymes that target human bacteria - the source of game-spooking odor. Prevents odor-causing bacteria from forming, so you can be confident you're hunting in a zero-scent environment. The ScentPrevent_ Body & Hair Soap boasts skin cleansing enzymes that destroy human odor-causing bacteria.