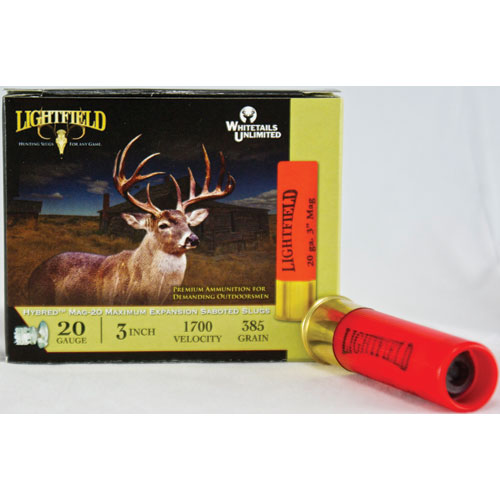 Lightfield Ammunition 20 Gauge 3" Saboted Slug Shot. 1700 velocity, 385 grain. 5 rounds.

Additional Information
Hybred EXP Mag-20 Sabot slugs are 99% pure lead slug with a hollow point design. Keyed on Discarding Sabot (locking the slug to the sabot while in the bore). This hourglass shaped slug has a post wad that stays attached for down range stability. 20mm high steel head using a 209 priming system. Sabot discards prior to impact exposing the lead slug for maximum expansion in deer and similar sized game. 5 rounds.