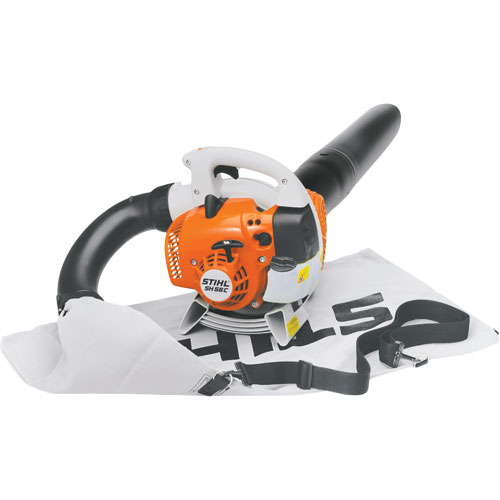 The SH 56 C-E shredder vac turns yard work into less work. Features the Easy2Start system, shredder blade on fan wheel reduces yard waste and shredder vac converts easily into a handheld gasoline-powered leaf blower.

Additional Information
The gasoline-powered engine really brings the power to the specially designed blade on the fan wheel cutting yard waste down to size. It comes standard with the necessary parts to easily convert the shredder vac into a handheld blower. And as it shreds, the clippings accumulate in a secure, easy-open zippered bag for convenient emptying. The Easy2Start system, starting is easy.