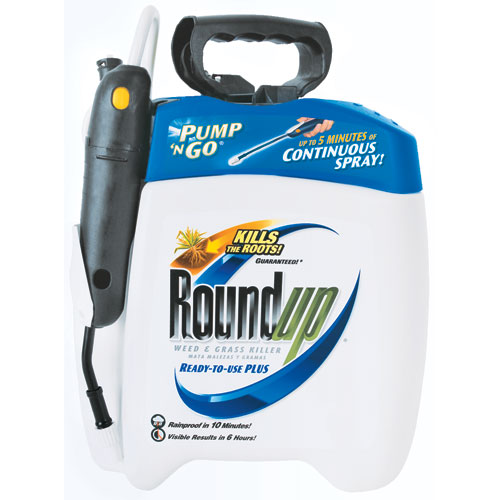 Ready to use. Up to 5 minutes continuous spray. Rainproof in 10 minutes. 1.33 gal.

Additional Information
1.33 Gallon, Roundup Pump N Go, Longer Spray Duration, Up To 10 Minutes Continuous Spray, Ergonomic Wand Handle & Trigger Are Easy To Operate, Extendable Wand, Provides Greater Accuracy & Control Without Bending Over, Refillable Container, Nested Sprayer On Top, Hard On Weeds, Easy On You, Effective In Cool & Cloudy Conditions As Well As Warm & Sunny, No Mixing & Measuring, Use In/Around Vegetable Gardens, Flower Beds, Tree Rings & Mulched Beds, As Well As On Cracks In Driveways, Walkways & Patios. 1.33 gal.