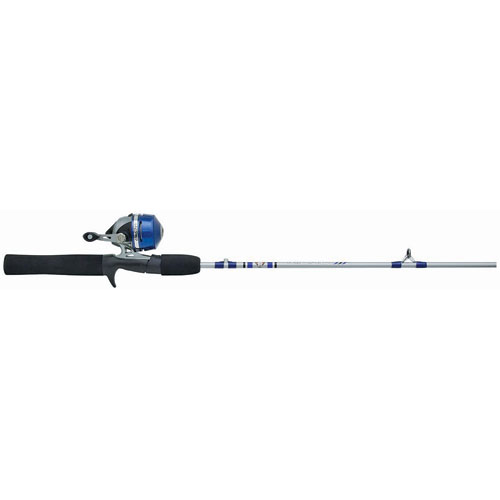 Fishing Rod with 4.3:1 gear ratio and ball bearing drive. Reel has graphite cover and spool and comes pre-loaded with 4-lb. test. Matched with two-piece 46" Z-glass rod Spincast Ultra light Action.

Additional Information
Zebco Micro Combo Spincast. Perfect for crappie and trout applications. Tiggerspin, spincast and spinning styles. Flatboards include "One-Stop" tackle strip.