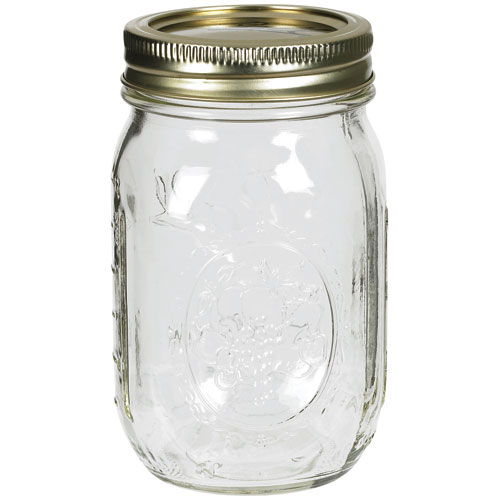 Ball Pint Size Regular Mouth Mason Jars. These 16 ounce pint size regular mason jars come with bands and dome lids. 1 pt.

Additional Information
Versatile pint-sized canning jars are great for canning vegetables and the larger batch of jam. Lids and rings feature a new brushed silver finish. Ball provides a complete selection of home canning supplies for food preservation, crafts, and more. All canning jars come with lids and rings; new brushed silver finish. Refrigerate up to 3 weeks. Store up to 1 year when canning. Note: this jar should not for freezing. 1 pt.