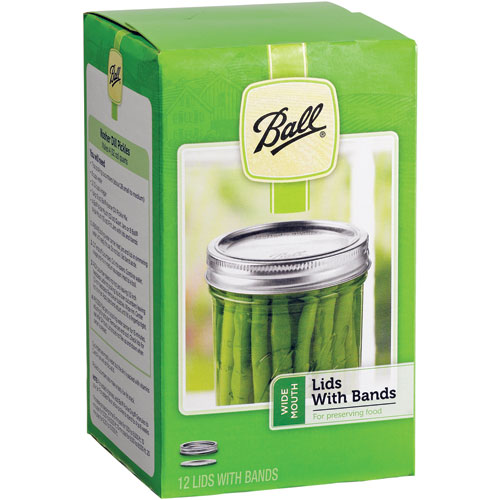 Ball 40000 wide mouth canning jar bands with Dome lids, box of 12.

Additional Information
Ball Wide Mouth Lids with Bands for preserving fit all wide mouth glass preserving jars. Seal in the freshness and enjoy freshly made foods tonight or tomorrow. Lids are for one-time use only. Bands can be reused. Includes 12 lids with bands.