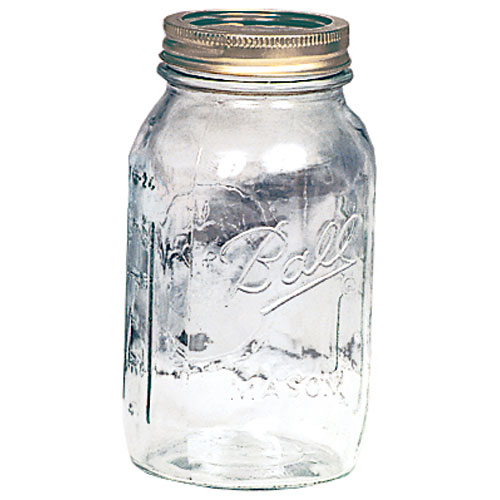 Wide-mouth quart canning jars comes with lids and rings with a brushed silver finish. 12 pk., 1 qt. jars.

Additional Information
Ideal for preserving jams, jellies, sauces, mustards and flavored vinegars. Custom time-tested sealing compound helps ensure a quality seal with each lid. New brushed silver design on the outside lid matched kitchen designs and the jar holds 1 qt. if filled to the very top. Refrigerate up to 3 weeks, freeze up to 1 year, fresh preserve and store up to 1 year. Ball jars are crafted for quality here in the USA. 12 pk., 1 qt. jars.