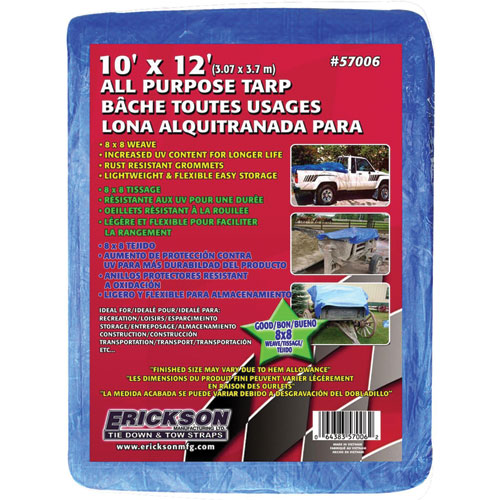 All purpose tarp. Increased UV content for longer life. Rust resistant grommets. Light weight & flexible. Easy to store. 10' x 12'.

Additional Information
With a quality, 10' x 12' weave of strong nylon and conveniently located grommets along all four edges, this tarp will function efficiently for nearly any application.