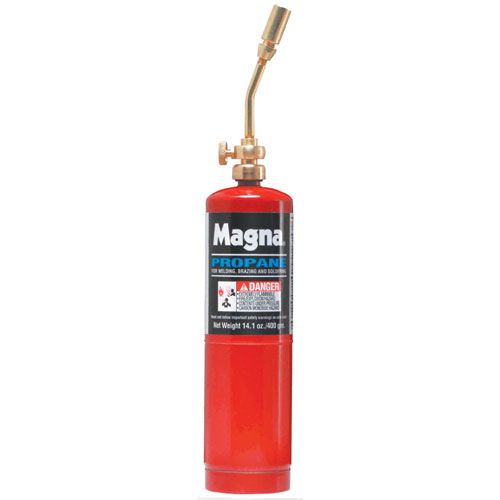 Brass pencil tip burner. with a replaceable orifice. Adjustable flame knob for economy and control. Solid brass valve body for durability. Concentrated flame for pinpoint heating. Includes 14.1 oz disposable propane cylinder. Use with propane fuel only. 14.1 oz.

Additional Information
The kit includes a propane torch that offers a precise pencil-tip-burner propane torch head with replaceable orifice, a 14.1 oz. propane disposable fuel cylinder and instructions. 14.1 oz.