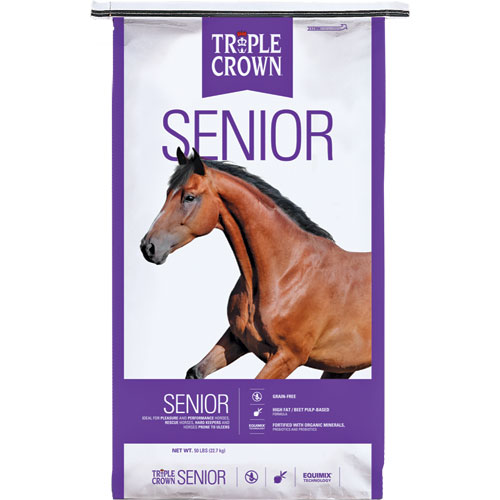 A grain free, beet pulp based feed designed for the nutritional needs of older horses. 50 lb.

Additional Information
10% fat provides more calories than most other senior feeds. Low NSC makes also makes it ideal for horses with metabolic issues. EquiMix® Technology provides probiotics, prebiotics, digestive enzymes, 6 organic minerals and kelp meal. 14% Protein, 10% Fat, 17% Fiber, 11.7% NSC. 50 lb.