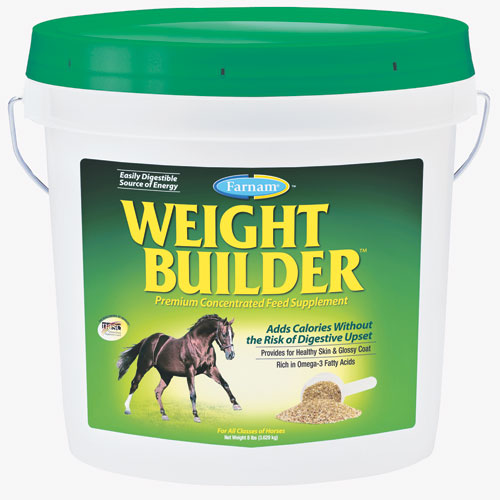 Adds calories without feeding extra grain. High-calorie supplement rich in omega-3 fatty acids. 8 lb.

Additional Information
Premium concentrated high calorie supplement for weight gain, body condition and fuel for performance. Traditionally, horse owners fed more grain to provide extra calories, but too much grain can cause colic, diarrhea, founder and other problems. Weight builder contains 40% fat from flax meal and vegetable fats, contains added calcium and is naturally high in Omega-3 fatty acids. It also visibly improves the skin and coat condition. 8 lb.