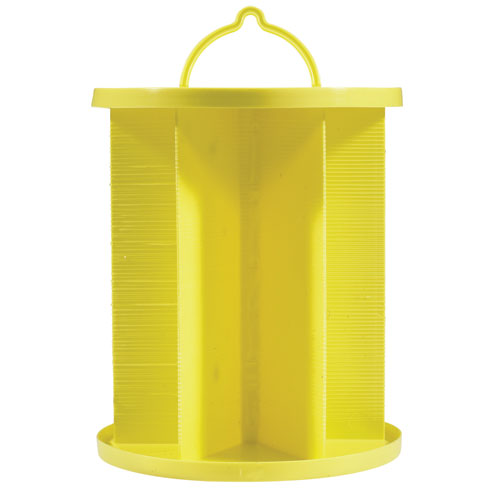 No harmful chemicals; insecticide-free, odor-free. Ideal for stables, kennels, gardens and homes. Special long-lasting, rain-proof adhesive. Will not break down when exposed to heat or cold. Attracts and traps flies and other flying insects

Additional Information
Field studies prove EZ Trap_ traps 3 times as many flies as other sticky fly traps. It's unique, compact design offers a large trapping surface in a compact trap that can be used indoors and out. Has a unique compact design with a long-lasting adhesive.