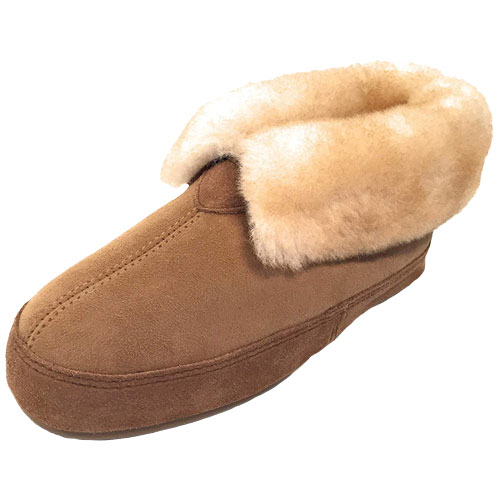 100% Australian Merino Sheepskin Upper and Insole. Plush foam midsole. The collar can be turned up around your ankles. Double Lock Stitched Cow Suede Mudguard.

Additional Information
This a very warm and comfortable women's slipper. The collar can be flipped up to be worn around your ankle. 100% Australian Merino sheepskin. Indoor/Outdoor synthetic sole so you can walk out to the mail box.